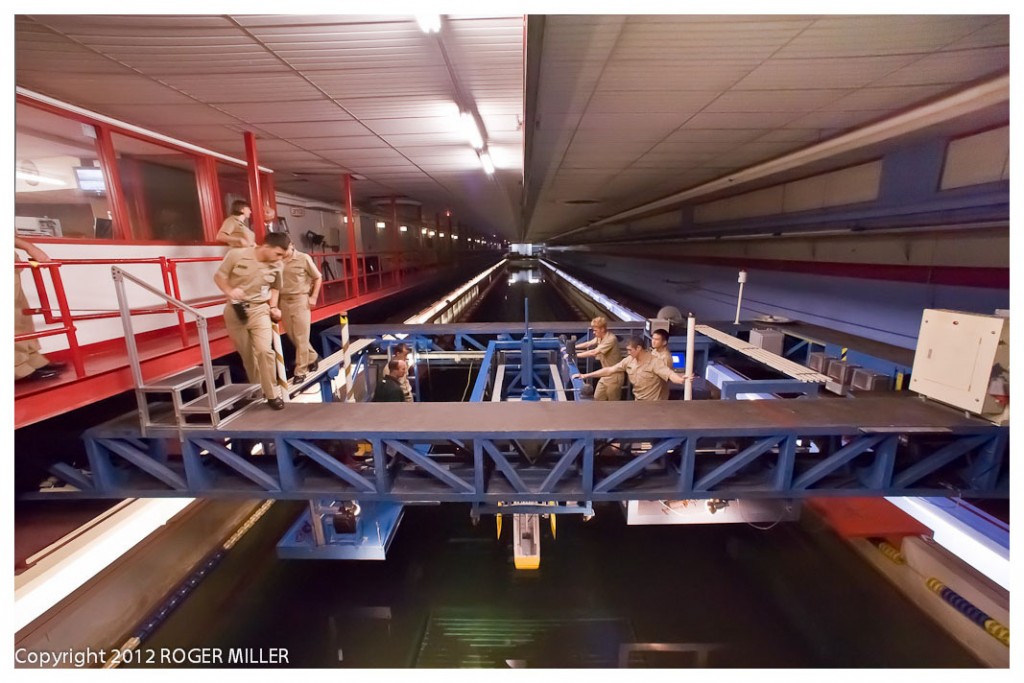 WEEKLY PHOTO – FEBRUARY 11 – TOW TANK AT USNA
From Roger Miller, Photographer; Image Publishing, Ltd. and The Workshops in Digital Photography
This is a photo of the Tow Tank,  which is used for the classes in the Department of Naval Architecture and Ocean Engineering at the Naval Academy.  It is used to test how the hull of a ship will  react in different conditions before it is built.  I am working on a new Naval Academy book which will be like my first edition, an inside look at the Naval Academy.  You have probably not seen this lab in Rickover Hall because it is not open to the public.  I have been very privileged to be able to document the day to day life of midshipmen at the Naval Academy.  Tech data: Photo taken October 15, 2008, Nikon D700, Nikon f2.8 14mm lens, ISO 6400, exposure was 1/25 second at f11.0, Comment- should have brought ISO up to H3 brought the speed up a bit. 
Support the Naval Academy,  buy books and have a great week!!
Your questions and comments on this are welcome.