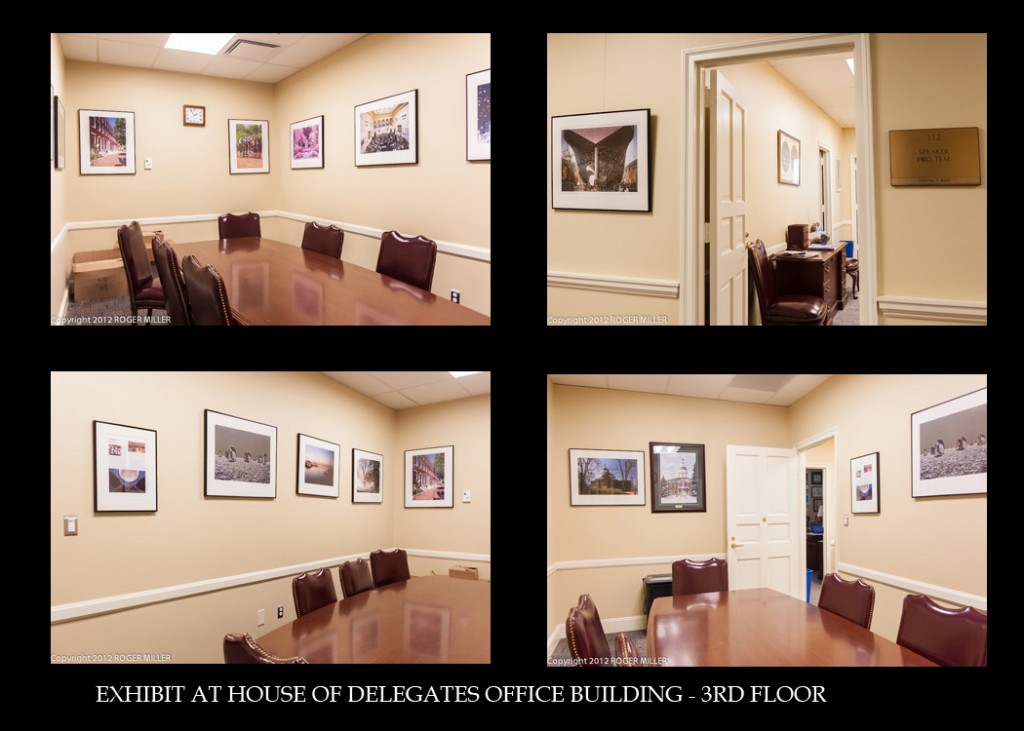 EXHIBIT IN ANNAPOLIS
I have a small but very nice exhibit at the House of Delegates office building.  It is on the 3rd floor of the building in Delegate Adrienne Jones' office,  who is the Speaker Pro Tem of the House of Delegates.  The House Of Delegates Office building is open to the public.  You do need a photo ID if you want to visit.  If you do please stop in and see my photography and visit your representative. 
 Have a good visit to Historic Annapolis and have a great week!!