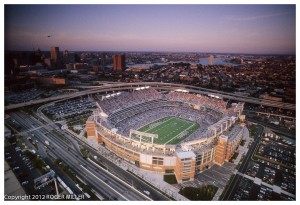 Well what can you say we have come a long way!!! The photos above are of the first game in Ravens Stadium August 8, 1998. This is great for the city of Baltimore and the state of Maryland!! Go Ravens!!!
Hope all your Super Bowls are great!!!
The purple will fade out of your hair and have a great week!